Featured Item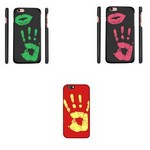 Thermal Color Changer Hard PC Phone Case...
Temperature contact will be sensitive to color change the color changes with the temperature rising, it is not a chemical reaction, just a physical change. Different temperature will reveal different ...
$1.49 - $2.52
Welcome!
Are you looking for a great way to promote and enhance your business? Welcome to JBA Promos, a family-owned business supplying quality promotional items to our clients across the country for more than 25 years. We are completely committed to providing you with the best service, best prices and the best range of products. We welcome orders of any size. Please let us help your business grow -- call 1-800-435-9556. For a fine selection of golf awards and tee prizes, check out www.jbaawards.com.
Signature Showrooms